On the January 1st I went into Kyoto and visited Kiyomizudera (actually I visited it when I studied abroad in 2004 as well, so it was a bit of a time warp). Its a fairly gorgeous structure. Not quite as beautiful as Kinkakuji, in my vaguely humble opinion, but still an attractive place.
I got my fortune for the new year (couldn't read it, brilliant), and took a few exceedingly random pictures.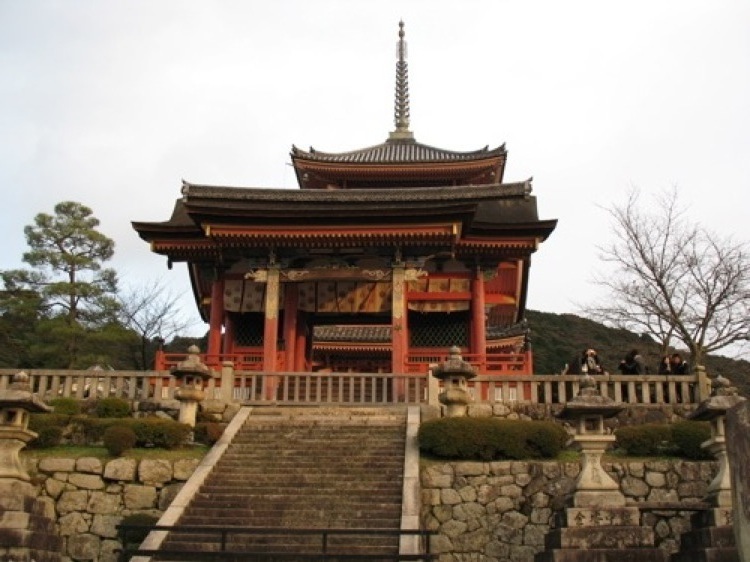 This is one of the structures there. Not a particularly important one, but colorful.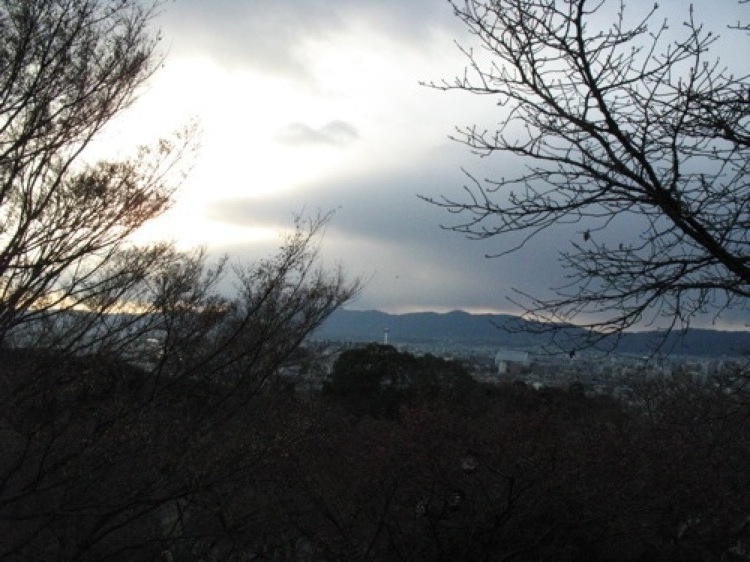 A picture of Kyoto taken from the temple. You can see the Kyoto tower in the distance (it looks a lot like the Space Needle in Seatle).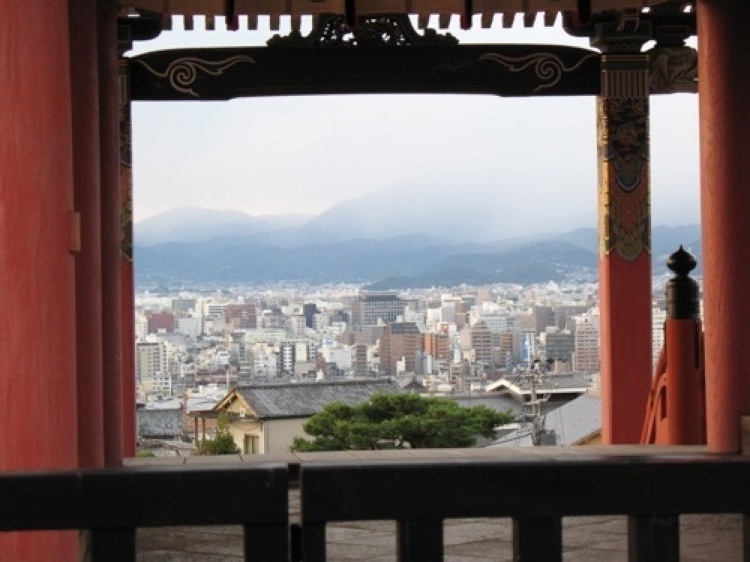 Its always a bit jarring to witness the juxtaposition of old and new. For better or worse you start to get used to it. Losing life's sense of wonder a few days at a time.