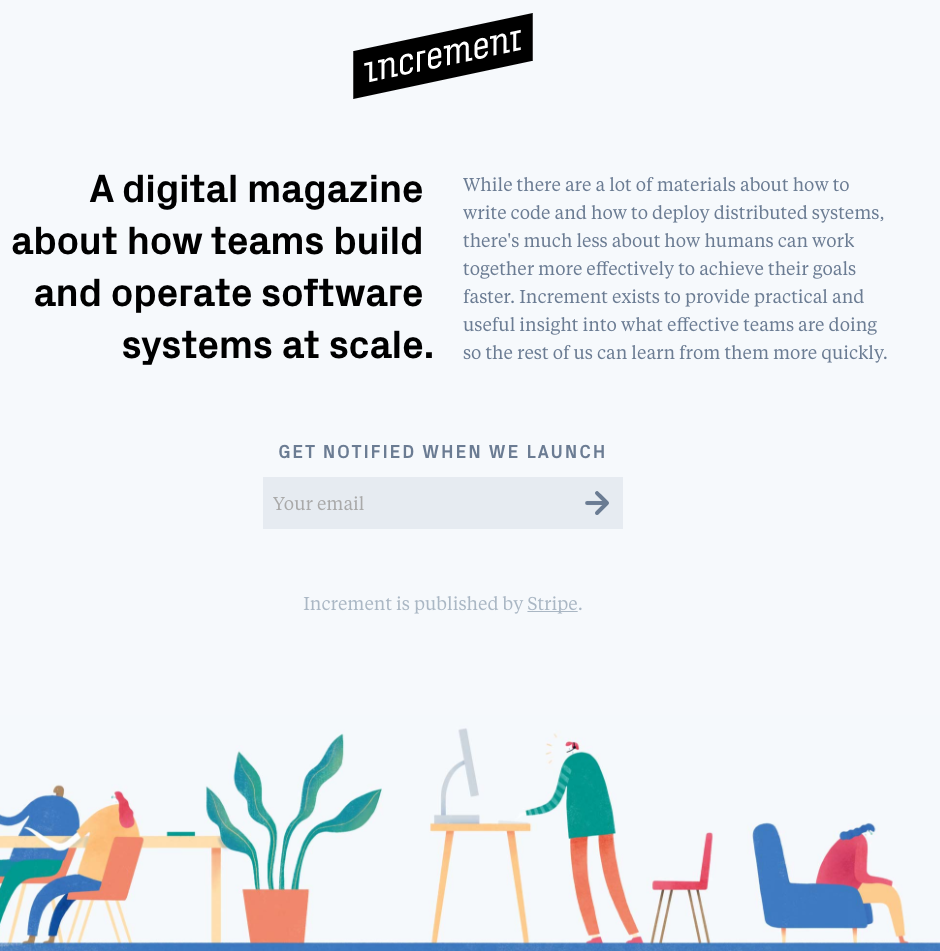 Increment has launched.
If you haven't already taken a look, first take a quick trip over to increment.com and take a look at Increment's first issue, covering how any company can set up and succeed at on-call rotations.
---
Over the past three months, I've had the fairly rare opportunity to watch Susan, Mercedes and Philipp transform Increment from a rought concept into something concrete (there are printed copies!).
It's been educational. Also, impressive.
Having never seen a magazine launch before, I would have never imagined the sheer weight of details. Putting together a style guide. Drafting a process for procuring artwork. Determining the quantity of artwork to include. Picking a number of articles for each issue, and the mix between staff contributions and industry contributions (especially for a first issue, as an unproven concept). Projecting a completion rate for external contributions, and consequently the factor of requested pieces beyond the minimum quantity.
Then comes the process of creating the content itself. The number of emails, phone calls and reach outs to gather background information. Determining the content calendar. Picking the article topics, and adapting them as the requested articles veer into unplanned directions. Determining a defined voice (for reasons I still find suspicious my proposal of writing in the voice of "tech david attenborough" didn't receive the adoption I hoped for).
Somehow Susan was able to navigate all of that, and much more, and willed this thing into existence. I'm proud of the first issue, and even more excited about what is coming down the pipe.
Overall, this project also does a pretty good job of illustrating why I remain so excited about Stripe: it's retained it's ability to run a few interesting experiments, while also focusing the majority of its work on the core mission.